TECHNOCULTURE AND MESSIANIC FAITH: REVISITING CULTURAL HERITAGE IN THE BALTIC SEA REGION
Jānis Krēsliņš


As Senior Academic Librarian for Research Affairs, Janis Kreslins has striven in his professional life to become a learned generalist who extracts meaning from the vast historical collections at his disposal. After decades of time travelling in collections, he has become a product of a curatorial way of knowing grounded not in congruence and correspondence, but multiplicity and polyphony.
EUROPEAN AND NATIONAL LEVEL POLICIES SUPPORTING THE DIGITAL SHIFT IN CULTURAL HERITAGE
Kristiina Hormia-Poutanen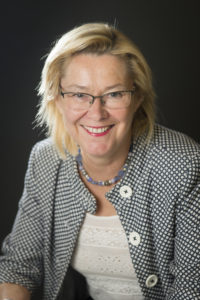 Kristiina Hormia-Poutanen is the director of Library Network Services at the National Library of Finland. The service unit provides national infrastructure services for libraries, archives, museums and public sector as a whole. The services are mostly based on open source and open API`s to encourage reuse of the content. The services include among others national portal for all libraries, museums and archives in the country (finna.fi), national ontology service (finto.fi), national level licensing (FinELib) as well as institutional repository services for research institutions.
Kristiina Hormia-Poutanen the former president and current special adviser of LIBER (network of European research libraries), member of the Open Science Policy Platform and the Digital Cultural Heritage Expert Group of the European Commission, member of DORA Advisory Committee and members of the Finnish Open Science steering committee.
HERITAGE AND MEMORY. DOUBLE CHALLENGE AND DOUBLE DUTY
Wojciech Fałkowski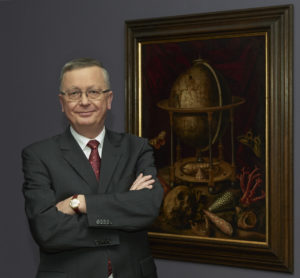 Wojciech Fałkowski, PhD is the Director of the Royal Castle in Warsaw – Museum. He is a university professor and historian specializing in the Middle Ages.
After graduating from the University of Warsaw, he was appointed as an assistant at the university, but Professor Fałkowski's employment was terminated because of his support for the workers of Ursus following the June 1976 protests. He was active with the Workers' Defence Committee (KOR) and took part in organizing underground publications, remaining without employment until the creation of "Solidarity". He was subsequently reinstated at the university, where Professor Fałkowski earned a doctoral degree in 1986. From 1993 to 2001 he was the Secretary General of the Polish Committee for UNESCO. Professor Fałkowski received tenure in 2000. After two years he became an Adviser to Lech Kaczyński, Mayor of Warsaw. He was the head of the team that estimated the losses of the city during World War II.
For four years (2008-2012) Professor Fałkowski lectured at the Paris-Sorbonne University as a Visiting Professor. He has been a full professor since 2003. Professor Fałkowski is the longtime chairman of the Standing Committee of Polish Medievalists (2003-2012) and, since 1994, is the Chief Editor of the international scholarly yearbook "Quaestiones Medii Aevi Novae".
From 2015 to 2017 he has been officiating as the Undersecretary of State at the Ministry of National Defence.
PRESERVATION OF THE RECENT CULTURAL HERITAGE, INCLUDING BORN-DIGITAL
Eva-Maria Artus


Eva-Maria Artus is working for Long Term Preservation Department in National Library of Estonia. The main field, Eva-Maria is involved is digital preservation of the collections of NLE. The main project at the moment is developing a new digital archive for the library.
Eva-Maria has been working earlier both in public and private sector as an IT Project manager. Eva-Maria has graduated from Tartu university in 2001 as a Master of Contemporary History and from Tallinn University in 2018 as a Master of IT Management. Eva-Maria has worked for NLE for 3 years.
USE OF CULTURAL HERITAGE MATERIALS FOR REGIONAL IDENTITY BUILDING
Jolanta Budriūnienė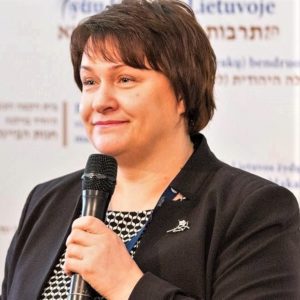 Jolanta Budriūnienė is director of the Documentary Heritage Research Department in Martynas Mažvydas National Library of Lithuania and PhD Philology student at Vytautas Magnus University. She is also compiler and editor of the reference manuals, article collections, scientific publications, popular science articles, papers at the international scientific conferences. Jolanta Budriūnienė is manager and implementer of numerous national and international projects. She has completed training courses at the Lithuanian Cultural Institute in Germany (2013), the Chicago Lithuanian Research and Studies Center (2017). Jolanta's expert competences were actively involved at the Lithuanian Council for Culture (2014-2016), NGO 'BaltHerNet' board (since 2012), the Association for the Advancement of Baltic Studies (since 2017). Her main interest fields are protection and research of the cultural heritage and cultural studies.
USE OF CULTURAL HERITAGE MATERIALS IN RESEARCH ACROSS BORDERS
Robert Zepf


Robert Zepf is director of Rostock University Library, Northern Germany's oldest academic library, founded in 1569.
He has been involved in national and international programmes aimed at the digitization of cultural heritage materials for more than a decade and has contributed to expert groups of Deutsche Forschungsgemeinschaft. He has also been involved in a broad range of digitization and research projects in various different academic fields, ranging from medieval manuscripts to 20th century materials.
Robert Zepf was elected president of Bibliotheca Baltica in 2018. On a national level, he is a member of the professional council of Germany's Common Library Network (Gemeinsamer Bibliotheksverbund, based in Göttingen) and a member of the board of trustees of Library Service Centre (BSZ) Baden-Württemberg as well as being an expert for the preservation of cultural heritage materials in libraries, representing the state of Mecklenburg-Vorpommern on a national level.
Prior to joining Rostock University, Mr. Zepf was Head of Academic Services and Head of Professional Qualification at Staatsbibliothek zu Berlin – Prussian Cultural Heritage. He is a graduate of the Universities of Heidelberg, Oxford and TH Köln (Cologne) and holds degrees in History, English language and literature, Education and Library and Information Sciences.
CROSS-BORDER ACCESSIBILITY OF CULTURAL HERITAGE IN DIGITAL ENVIRONMENT
Jerker Rydén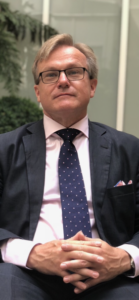 Jerker Rydén joined the National Library of Sweden in August 2007, and is Senior Legal Adviser. As Senior Legal Adviser, he assists the National Librarian as well as the different departments of the Library on legal matters, especially Copyright, Data protection and other legal matters relevant to the making available of the library's Corpus.
Over the past years Mr. Rydén has been appointed expert by the Swedish Government and participated in the revision of the Swedish Copyright Act, Data Protection, Electronic Legal Deposit Act as well as negotiated the MoU on Out of Commerce Works.
Mr. Rydén is Vice Chair of the Conference of European National Librarians' Working Group on Copyright. As Vice Chair he assists the Conference of European National Librarians [CENL] in advising the CENL on copyright law and policy. He represents the CENL in meetings, hearings and negotiations with the European Commission and other Stakeholders.
Mr. Rydén represented EBLIDA in Licences for Europe WG 3.
Prior to joining the National Library in August 2007, Mr. Rydén was Senior Legal Counsel of the National Heritage Board. Prior to that he was Lawyer and member of the Swedish Bar and Member of Sweden Bio ́s Expert Committee on IP Law.
Mr. Rydén received his LL.M and BBA degrees from Stockholm University. After he received his degrees Mr. Rydén was Junior Judge at Uddevalla District Court. He currently serves on the Board of the Trust for Legal Information, Stockholm University.
THE ADDED VALUE OF LIBRARY LABS FOR CULTURAL HERITAGE: THE EXAMPLE OF THE KB LAB
Lotte Wilms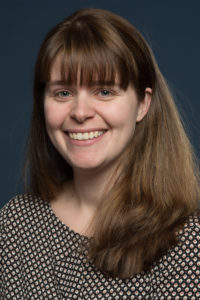 Lotte Wilms, Digital Scholarship advisor, manages the KB Research Lab of the KB, National Library of the Netherlands. She holds a BA degree in English Language and Culture and an MA degree in Medieval Studies from Utrecht University and is currently a PhD student at Maastricht University. Her research is focused on the role of academic libraries in the digital humanities.
Since working for the KB from 2008 onwards, she has held a number of positions, mostly related to digitisation and the reuse of digitised material. Since 2013 she is active in the field of digital humanities and promoting the KB Lab.
She is the co-chair for the LIBER working group Digital Humanities and a board member of the IMPACT Centre of Competence.
TAMING OF THE IN-COPYRIGHT CONTENT: RESEARCH LIBRARIES AS ADVOCATES OF COPYRIGHT ACT IN OPEN SCIENCE
Jussi-Pekka Hakkarainen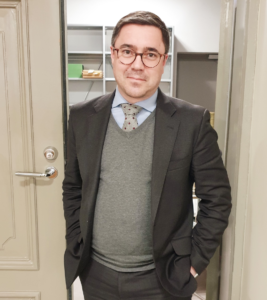 Jussi-Pekka Hakkarainen was first employed by the National Library of Finland in 2009. Currently he is working as an Information Specialist and he is responsible for several digitization projects, communication with the scholarly communities and promotion of digital content in research.
Previously he was the head of the Digitization Project of Uralic Languages at the National Library of Finland and his earlier assignments have been linked with the open repositories, the Polonica collection at the Slavonic Library and the co-operation initiatives over the e-publishing.
Hakkarainen has graduated from the University of Turku (General History) and University of Helsinki (West and South Slavonic Languages and Cultures). Hakkarainen is also preparing his PhD thesis in history on the theme "Re-establishing the Scientific Relations with Russian Academia in early 1920s".
LIBRARIES AS HERITAGE PROVIDERS: WHEN (AND HOW) DOCUMENTATION BECOMES RESEARCH MATERIAL
Christophe Didier


Christophe Didier studied French and Ancient literature at Strasbourg University where he passed the competitive examination obtaining the Agrégation (Classical studies). A former student of the French college for Library studies (ENSSIB), he has worked as a librarian at the National and University Library of Strasbourg (BNU) since 1993, where he has been Head of the Direction for collection development. From 2012 to 2017, he has been Vice-Director of the library, in charge of international relations, scientific and cultural policy, and academic affairs. He is now Delegate for Scientific Policy and International Relations, particularly in charge of building bridges and networks between researchers and librarians, around the scientific valorization of the BNU's holdings, as well as developing international partnerships. He is a member of the Bibliotheca Baltica board since 2016. He has curated many exhibitions, among them international projects, and is the founder and the Chief redactor of the journal La Revue de la BNU.
DOES EVERY RESEARCHER WANT SOMETHING DIFFERENT? A CASE FOR NEW CORE SERVICES IN THE ALM SECTOR
Anda Baklāne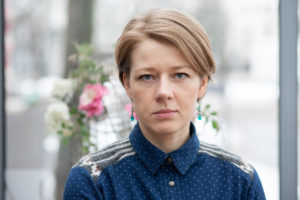 Anda Baklāne is a Head of Digital Research Services at the National Library of Latvia. She also teaches Literary Theory and Introduction to Digital Humanities and Digital Social Sciences at the University of Latvia. Anda holds a Master's degree in Philosophy from the University of Latvia and is currently completing her doctoral thesis in literary studies. In her dissertation, she statistically analyses a corpus of 20th century Latvian poetry to explore the continuity, saliency, and change in the usage of temperature and weather-related concepts and metaphoric expressions in particular. As a librarian, she advocates for the continued development and wider accessibility of basic digital tools that should be provided to researchers and other learners and explorers in libraries, archives, museums, and galleries.
DISCUSSION OF THE BALTIC SEA REGION POLICY MAKERS
Moderator – Gustavs Strenga


Gustavs Strenga is a post-doctoral research fellow at the University of Tallinn and a senior researcher at the National Library of Latvia, where he also previously curated several exhibitions . He has received his Bachelor's degree from the University of Latvia (2004), Master's degree from the Central European University (2006) and defended his PhD Thesis in the Queen Mary University of London (2014). The history of medieval Livonia, memory studies, gift giving as a historical phenomenon and book history are his main academic interests.