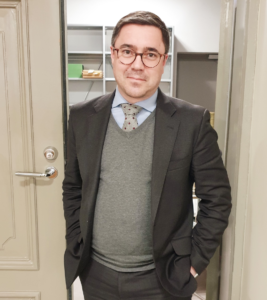 Jussi-Pekka Hakkarainen was first employed by the National Library of Finland in 2009. Currently he is working as an Information Specialist and he is responsible for several digitization projects, communication with the scholarly communities and promotion of digital content in research.
Previously he was the head of the Digitization Project of Uralic Languages at the National Library of Finland and his earlier assignments have been linked with the open repositories, the Polonica collection at the Slavonic Library and the co-operation initiatives over the e-publishing.
Hakkarainen has graduated from the University of Turku (General History) and University of Helsinki (West and South Slavonic Languages and Cultures). Hakkarainen is also preparing his PhD thesis in history on the theme "Re-establishing the Scientific Relations with Russian Academia in early 1920s".